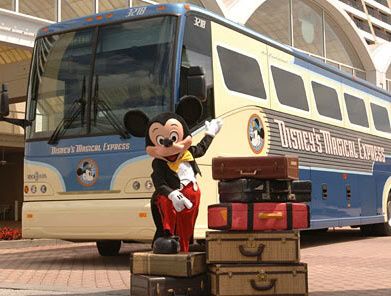 Happy New Year!
Wedding stuff was totally on hold until the holidays were over and the first munchkin's birthday. Now that's done and I am in hardcore bridal insanity mode.
The first step was to book our wedding trip. Kind of an essential element, right? Can't get married in Florida if we're in Pennsylvania.
I knew that our particular circumstances were going to make this one of the more difficult issues of wedding planning because of our family size and what we wanted. There are six of us so we either needed two adjoining rooms or a suite. We want to use the Disney Dining plan. Then there's the issue of park tickets which just throws everything off.
See, one of the perks of being a Disney bride is that you get a pair of Disney Parks annual passes. So Prince Charming and I do not need park tickets; however, in order to get the Disney Dining Plan, you have to buy park tickets. Then factor in the need to get the best price possible and it's all a mess.
I have no idea what the heck
I'm talking about!


So I figured I'd go right to Disney and see if I couldn't clear up this conundrum. I called the group booking line that was given to me by my planner. The cast member who answered the phone heard the word "wedding" and flipped out. It's like that was the only word she heard me say and couldn't process even that. She put me on hold for five minutes. (The best part of that was the hold music. Disney tunes. I sang along because I'm a geek like that.) She came back to my line all exasperated said that if we wanted to use the dining plan our wedding planner would have had to set that up with our room block. What? The room block is what holds rooms for our guests at selected Disney resorts. It has nothing to do with the dining plan at all. I have one of the best planners at DFTW and I'm sure that would have come up if that were the case. The person had no idea what they were talking about.
All too frequently with Disney the answer you get depends on who you get on the phone.
So I called DFTW and their advice was to call the group booking line again and explain the situation again without mentioning the word wedding. Not really a big help.
I gave up. I ended up doing what I should have done from the start. I emailed Wendy, our travel agent from
Magical Journeys
and explained the whole mess to her. And like usual, she responded within minutes with an explanation and analysis of the best approach to take to get the wedding-moon-vacation-plus-kids set up exactly the way we wanted it.
The first thing she said was that you can't add dining to a room-only package so we were going to have to buy tickets. But what kind of package and what should it contain? And how many days of tickets would we have to get?
I'm going to quote Wendy directly because she explained it all succinctly. (Have I mentioned that Wendy rocks? She also helped Prince Charming plan the whole surprise trip to WDW for our engagement, including sending all of the paperwork to my mom so that it didn't come to our mailbox!)
She said:
There are three packages types: one requires tickets and is eligible for free dining or other discounts, which is the Magic Your Way package. The other two are Military Plus Dining (which you do not qualify for) and third, Annual Passholder plus dining.

Annual Passholder you can do! AP Plus Dining means you buy the kids' tickets separately, pay full price for the dining plan, and if/when an AP rate comes out for the resort, we apply it and you get the discount on the room portion. Honestly with six people at a moderate or a value, that would be a frankly crappy discount for you.

The cost of the dining plan for the six of you is $163.16 per day or $1142 for the seven nights.

Even if the AP discount is 30% (which never happens at a value) Art of Animation would only save you about $900. AP discount is more in the 15-20% range at a value which would be between $330 and $430 off the room.

If you are booked as a package with 2-day base tickets per person and no free dining comes out, we can flip you to an AP dining package and eliminate the (2) tickets that you would have to have and you would buy the kids tickets separately. If free dining does come out for that time period, you would hang onto the (2) tickets for the two adults (and hold on to them for after the passes expire) and upgrade the tickets for the kids at the concierge desk when you arrive from 2-day base tickets to however many park days you need.

If you want the dining plan, the Magic Your Way package is the way to go at this point. If you are booked room only and a free dining offer comes out, we have to completely re-book and re-deposit you. You cannot transfer your deposit from a room-only to a package.
So that's where we started, we're booking a Magic Your Way package for seven nights but only two days' worth of park tickets. We're crossing our fingers that historical Disney package data holds true and they offer free dining for the period of our wedding like they have for the past three or so years.
On to deciding on a room!
In terms of the rooms, we had a couple different options with different prices. We could do adjoining rooms at a Value (or even a Moderate!), we could do one of the family suites at All-Stars Music or, hey, Disney is opening a brand new resort of suites in mid 2012. Yay!
The amazing Wendy priced it all out for us and even though it was the second most expensive option (though the differences in price were all pretty small) we decided to follow through with our original plan to stay at the Art of Animation resort opening in May!
Prince Charming and me and our four munchkins will be staying in a Finding Nemo suite with three beds (including this nifty table/bed transformer thing), two baths and a kitchenette!
Onward to picking our officiant!